Thank you for your kindness and condolences regarding my beloved mother. I miss her endlessly and still can't believe it. She's with my father now, I'm sure.
I think I should get back to nail polishes by presenting Lukewarm Wishes … I still had it on my nails when I last held my mother. This is actually (I believe) a topper, with a milky, semi-sheer base and iridescent blue microglitter.
Application was three coats.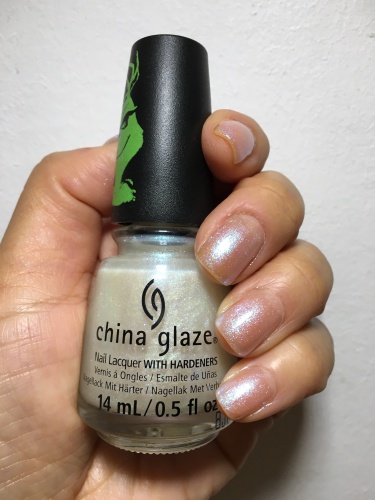 Macro photo.
I actually have tickets for The Grinch on Christmas Day (I'll be spending the next two days in Hamburg). This week, I met with an old schoolmate of mine and her two daughters, and our mothers had been friends too. We also gave some biscuits to our neighbours, a sweet elderly couple.