Again a vintage Chanel: Beige Félin. This is a nude beige containing a subtle shimmer.
Application was three thin coats. I realised that Beige Félin looks a bit yellow-ish with my skintone … although overall it's a pretty neutral shade.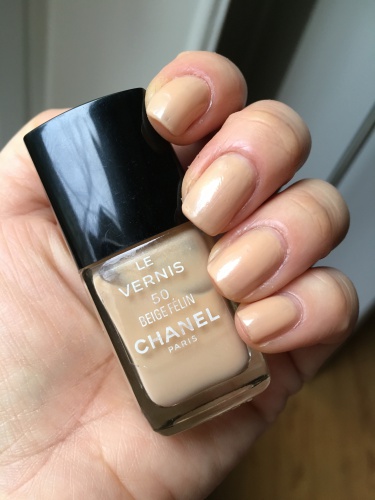 I tried to do a close-up but this doesn't really give you an idea of the shimmer I guess; although it's in fact this hidden typical Chanel shimmer that is more visible in the bottle.