Fantasy Filmfest starts tomorrow (at least in Hamburg) and I was happy that I could pick the latest Dior nail varnishes yesterday – because it would have been difficult otherwise, since I am going to spend lots of time at Savoy movie theatre. This is the most exciting time of the year! 🙂
As for Métropolis, I guess it's my favourite of the Dior autumn polishes. I instantly fell for this dark muted green, containing a proportion of grey.
Application was two coats. Unfortunately, cloudy skies again and lots of rain. Can't really imagine that the weather is said to be getting better towards the weekend but I hope for sunshine!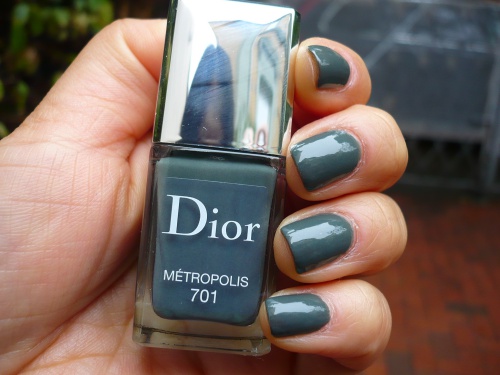 Indoors picture.